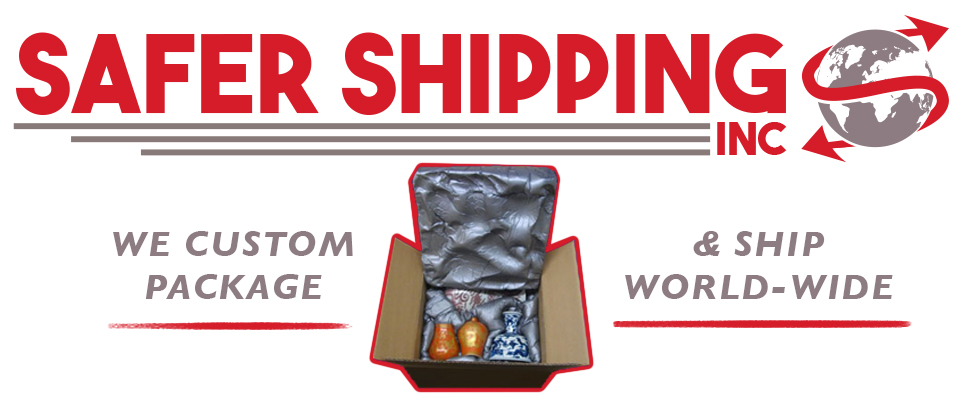 International Shipping Information

Q. Are there charges for Duty or Brokerage when items are shipped out of Canada?

A. There are no Duties if the items are 100 years old or more. There are Value Added Taxes when items are shipped to some countries such as The U.K. and Europe. All shipments are cleared through a Customs Broker when entering a Foreign country, there is a charge for this service. We attempt to have these charges included with the shipping so you don't have to pay another fee when receiving your items. There may be some instances when this is not possible and the consignee would be advised in advance should this occur.

Q. Are there any other charges that can be levied?

A. Yes, there may be a customs formal entry charge, however, we are not made aware of this charge so cannot effectively advise our customers accordingly.

Q. For shipments to the U.S.A., do I have to provide my Social Insurance number or I.R.S. number.?

A. Yes, this is a requirement by U.S Customs to keep track of who is bringing product into the country. This applies to values of $2000 U.S. and over.

Q. How long will it take for me to receive my items after purchases are confirmed.?

A. This will depend on several factors, as follows:
1. The seller will notify us when they can release items for pickup and subsequent shipping.
2. We arrange to do this and will notify the purchaser when items are packed and ready for shipping.
3.The time frame varies, we always communicate with the purchaser and try to accommodate their needs.

Q. Can I get insurance for my items?

A. Yes, when professionally packed, insurance is available. We will discuss the cost and coverage prior to shipping.

Q. Can I get a packing and shipping price quote on items prior to purchasing them?

A. Yes, contact Safer Shipping at:
Tel 416-299-3367
Fax 416-299-9750
Email perry@safershipping.ca

Please provide sizes (LxWxH) and weights of items to be purchased.